For the first time in four years, Whistler's total dollar volume is matched by Squamish.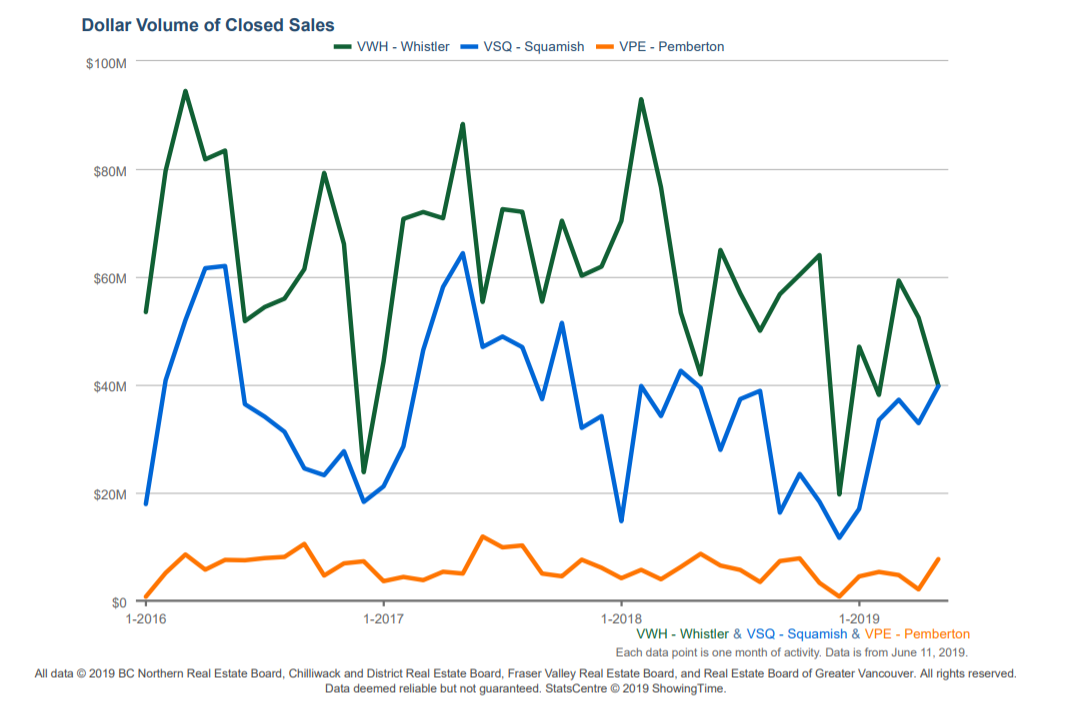 WHISTLER's
real estate market saw a total dollar volume just under $40 Million in May, a drop from the $52.5M dollar volume seen in April; and a $60M in total sales in March. Unsurprisingly, there was also a decrease in the number of sales, with a total of 32 transactions from a total inventory of 280 -  68 of which were new listings. Five of those sales were single-family home sales, 18 condos followed by seven townhomes.
Overall it's a buyers market in Whistler at the moment, indicated by a sales-to-active ratio below 12% (currently sitting at 11%), which means there are more homes for sale than there are buyers. Get out there buyers!
The
SQUAMISH
real estate market in May also brought in a total dollar volume of just under $40 Million, on par with Whistler for the first time since June 2015! 
There were a total of 51 property transactions reported: again, a whopping 22 single-family home sales, 12 townhome sales, and 12 condo sales. The average number of days a property is spending on the market dropped from 81 (in April) to 51 in May. 
The Squamish market is hot.  But, if you're a buyer, don't be put off; it is still a balanced market with a sales-to-active ratio of 19%. Meaning, supply and demand are about the same, typically indicated by a sales-to-active-listings ratio between 12% and 20%
. 
It's a hive of activity in

PEMBERTON

too. Property sales more than tripled in May, bringing in $7.8 Million in dollar volume, with a total of 12 property sales.  Total inventory is sitting at 65 listings with 17 of those new to the market in May. Listings took, on average, only 26 days, to sell, a steady decrease from the 86-day average established in April and 113-day average in March 2019. 
Historically we see 
a drop in the average number of days' a property is spending on the market and an 
increase in new listings at this time of year.   The market now beginning to show signs of this trend as the summer finally kicks in and with the influx of summer visitors to the Sea to Sky, we hope to see buyers out and about looking for their own little slice of this paradise we live in.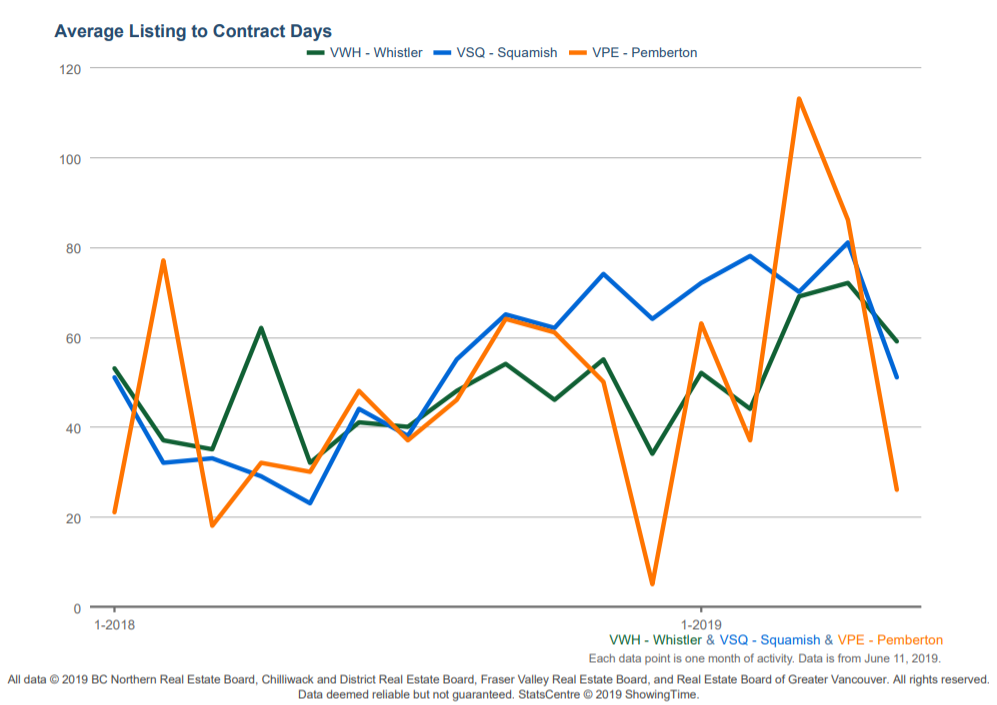 If you're thinking about selling or buying, I'd be happy to discuss your options. Wouldn't mind a builders' opinion too?
Schedule a tour
with me
and learn more about the local lifestyle and real estate market while previewing the different neighbourhoods and accessing some local wisdom. Unsure if now is the right time?
Contact us
and we can talk further.
*Information based on data collected from the Real Estate Board of Greater Vancouver Stats Centre.