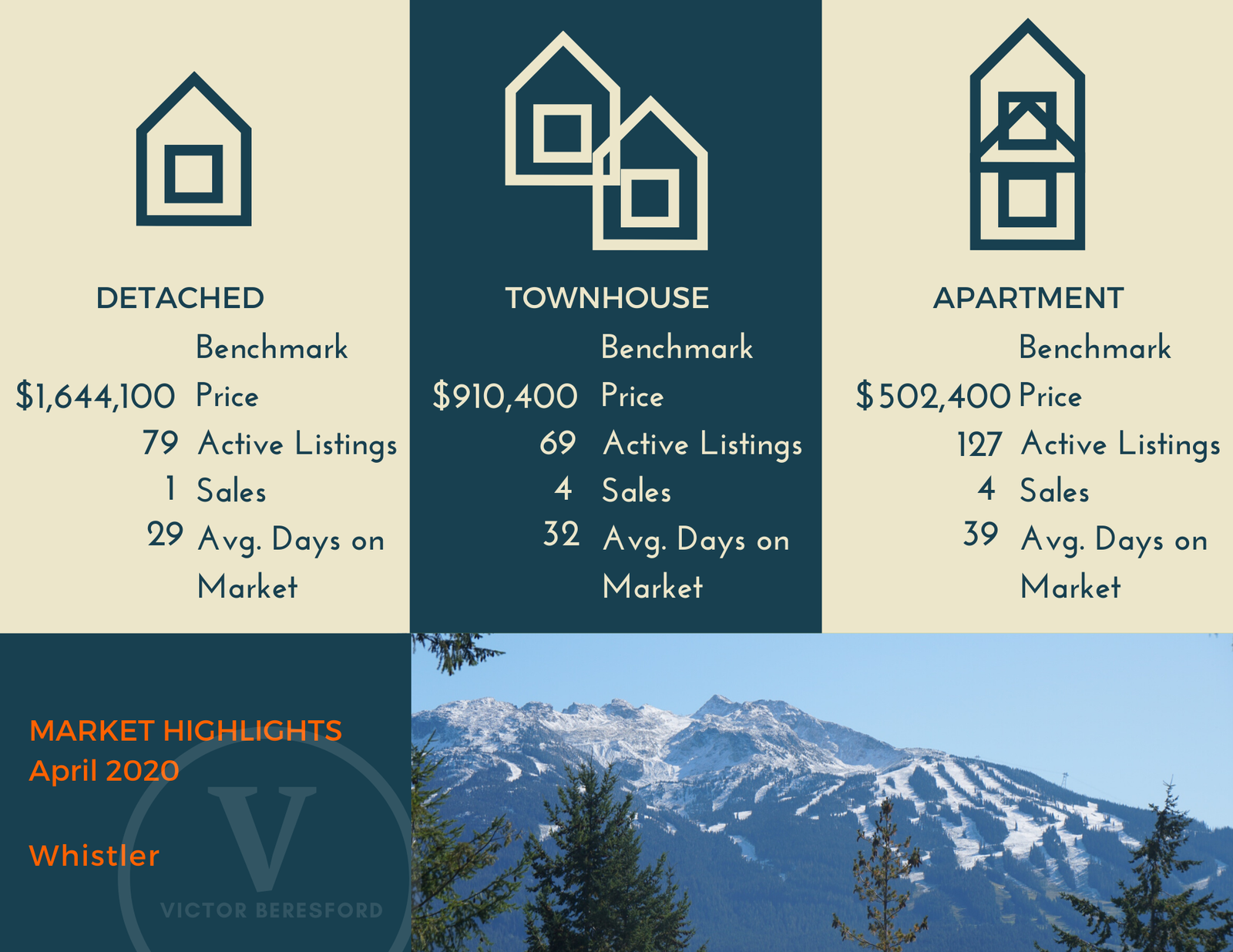 Greetings from a sunny and much quieter Whistler.
Squamish, Whistler and Pemberton have weathered the COVID-19 Storm in gracious style. The shelves in the grocery stores remained well-stocked, and once people settled into the social distancing routine, a calm, respectful, cooperative energy developed.
Future opportunity for family well being in this area is the main nature of inquiries from locals, Canadians and international clients. The medical staff were well supplied and never overwhelmed during the last 8 weeks. Trails remained open and active with each appropriate outdoor sport represented in the winter to spring transition.

Restaurants provided fine food takeout at fast-food prices. Once again this area proved itself as one of those very livable locations on the planet. We are lucky and blessed to live in the Sea to Sky Corridor, BC.

Unsurprisingly, home sales and listings have slowed amid COVID-19, however, optimism remains high that the Sea to Sky real estate market will be fine in the long run. If anything, the pandemic has shed more light onto the areas' strong, resilient and supportive communities and of course, its connection to nature - a feature that has been so critical to our health and well-being at this time. Although I've had a little hiatus on the social media front recently, I have been working through this time and would be happy to discuss any questions you may have. Whether you're near or afar, I would love to hear from you. 
Stay positive and Aloha,
Victor.